Youth Outdoor Hockey League Scores With Kids!
---
---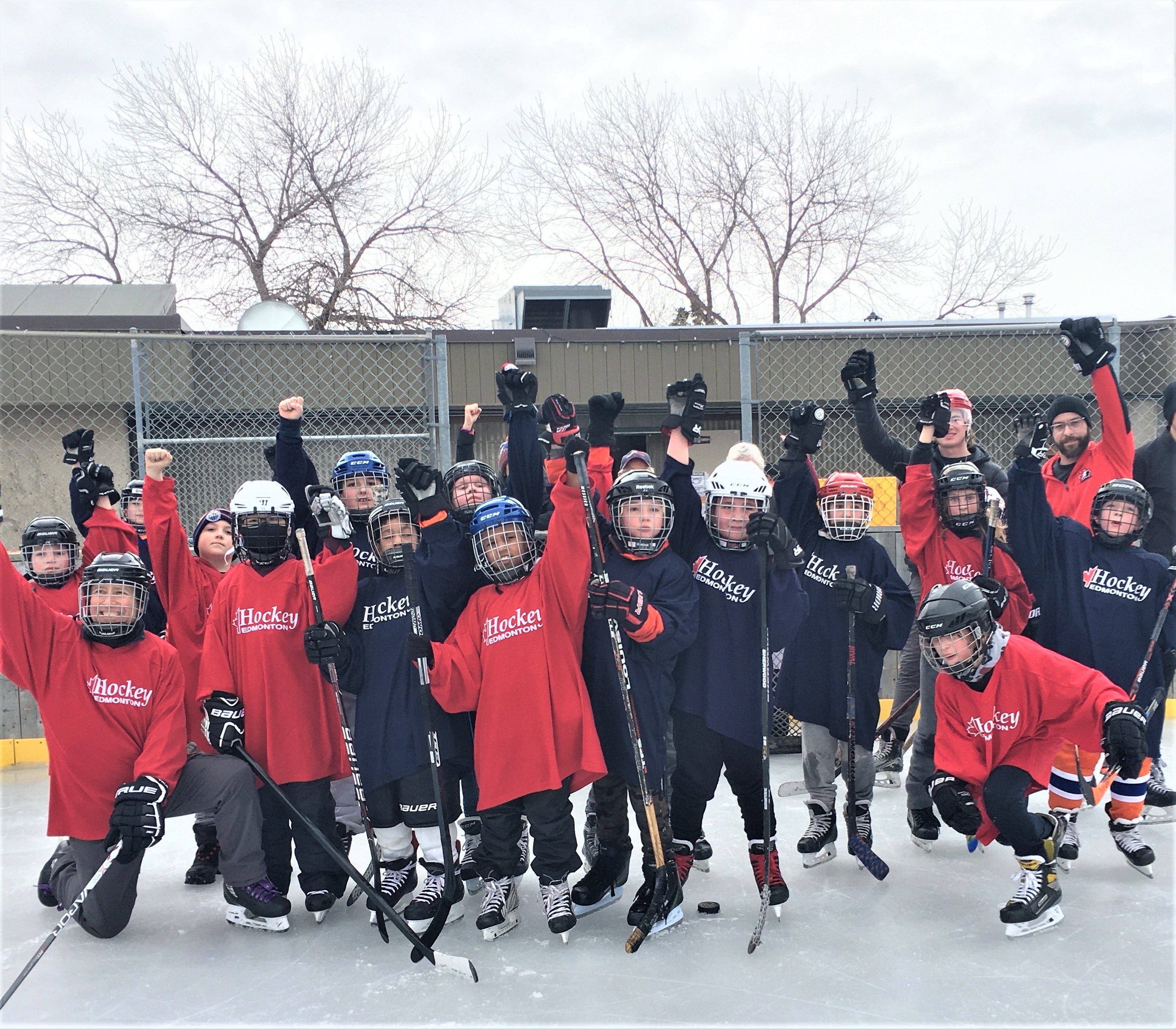 ---
Our Youth Outdoor Hockey League has scored big time with kids!
We had more than 140 children sign up to join the skates at the Eastwood, Spruce Avenue and Delton Community Leagues. As word spread, more children came out and joined the skaters. We had people putting on the blades for the first time ever but we also had kids who are very familiar with the game but were not playing organized hockey for a variety of reasons.
Mother Nature did her best to interrupt the program (and succeeded at times!) but we hardy souls prevailed. We added a Saturday shinny to the program towards the end of the program so the kids could their skills in a fun setting.
While we helped facilitate the program, we had help on a number of fronts, especially the fine folks on the front lines in those community leagues. We also received some financial help from the Hockey Alberta Foundation and the Edmonton Oilers Community Foundation. Finally, we leaned on our friends at Free Play to provide on ice instruction and our pals at Sport Central, who ensured every kid was geared up to play this great game. As they say, it takes a village to raise a child!
We are already looking at expanding this pilot project next season. Delton, Spruce Ave and Eastwood are all set on returning and there are a number of communities already expressing an interest in taking part next winter. Stay tuned for exciting updates.
By the way, if you didn't see it earlier, you can view Brandon Desmarais' story on a first timer's experience at the Youth Outdoor Hockey League on our YouTube Channel: https://youtu.be/BdJzRy7Rz7M