Shoot for the Moon!
---
---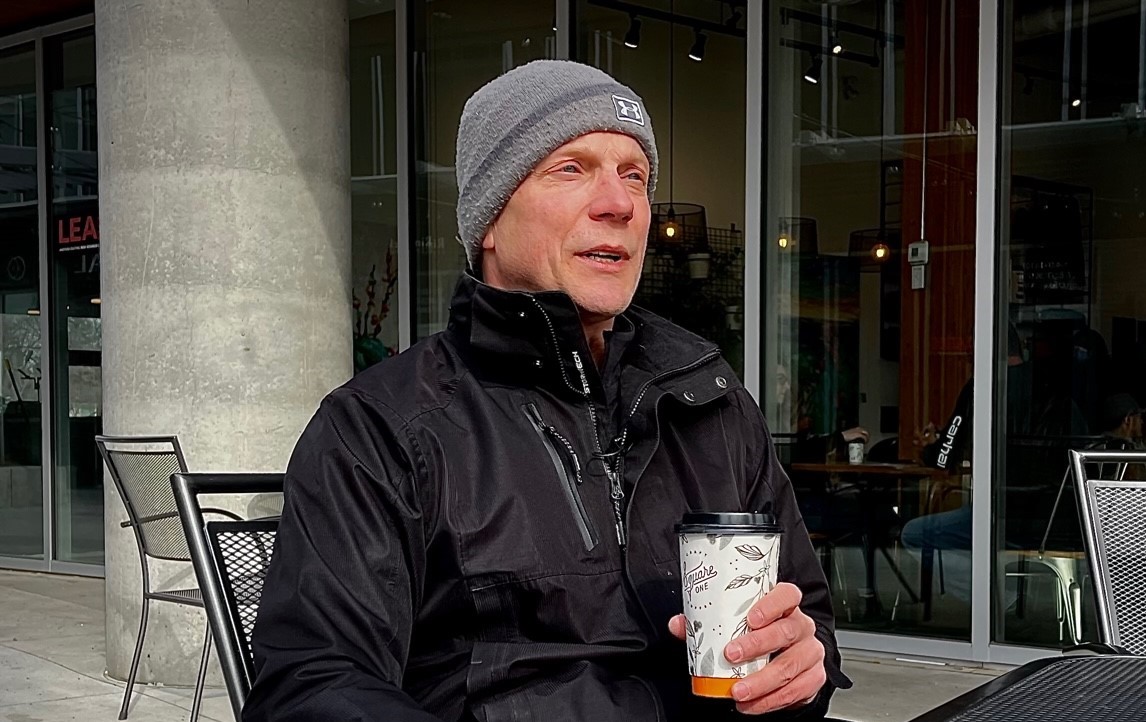 ---
Video: https://youtu.be/XH68bdaDcYI
Cam Moon is the play by play announcer for the Edmonton Oilers but ever since he can remember he listened to his inside voice - the one that told him hockey was going to be his life.
"You know, for the most part, it has been (my entire life)," said the man they call Mooner over a coffee recently. "It's been my entire existence."
Moon is proud to say he grew up on the north side of Edmonton and loved playing hockey. His prowess between the pipes led him to the Maple Leaf Athletic Club where he had a coach whose lessons have stayed with him to this day. Cam says that Bantam coach, Arnie Wilson, had a profound influence on him.
"He was light years ahead of his time. He could coach today. What stuck with me from Arnie is his attention to detail in the game was way ahead of the curve of that time."
Cam took those lessons to heart and continued to work on his craft in the crease. His play grabbed the attention of scouts in the hockey world and he eventually found himself between the pipes for the Saskatoon Blades. But even though he was in the Western Hockey League, Moon felt there was not much of a future for him as a netminder so he moved from the crease to the classroom. He moved from the Paris of the Prairies back to Edmonton and enrolled in the Radio and Television Arts program at the Northern Alberta Institute of Technology. The one thing he didn't leave behind in Saskatchewan was his work ethic.
""Nobody just comes up to you and says, "Hey, here, you want to do this?" You have got to take the necessary steps, and you have got to hone your craft, and you have got to be committed to it. And that's going to mean some hard miles along the way.""
Those miles included driving his 1986 Camaro from Edmonton to Kelowna to call play by play. Then, in 1998, he moved back to Alberta to take the mic for the Red Deer Rebels of the WHL. This season he joined the Oilers broadcast team to further his deep connection with the game of hockey.
"Gripped by the game," Cam says simply. "That's the beauty of it. That's what I love about it so much."
And when you talk to him you can easily see how excited he gets for games and how that excitement feeds into those around him.
"And I am, like, right in the moment of that hockey game that night, those three hours of the hockey game, from a broadcast point of view. It's heaven."
Cam says if he doesn't feel exhausted after calling a game he feels like he's shortchanged himself - and his viewers. It's safe to say he's exhausted after every game behind the mic!
And while he is in heaven with his new gig, he says it all happened because of the lessons he learned from his days back in minor hockey.
"Yeah, you learn about the game. Sure. But you also learn about being part of a team, you learn about everybody pushing together for a common goal. You learn about punching in every day and working hard. And I'm just so thankful that it worked out as well as it did ... I truly feel like I'm just some guy that tried real hard and got lucky."
Luck is when hard work meets opportunity, as the old saying goes, and it could not be truer for Cam Moon. But it's also inspiring to see him away from the job and giving back to the community, be it a charity function, mentoring others or coaching young players.
"Once I was done, I wanted to help out. When you're growing up, you're playing minor hockey, there's a lot of people doing things for you back then. I mean, those coaches were doing that out of the goodness of their hearts. God love them!"
We're thrilled to feature a person like Cam in our Star for Life series powered by Imperial Oil Strathcona. If you know of someone who is using lessons from the greater good, email us at office@hockeyedmonton.ca
Watch Cam's Story @ https://youtu.be/XH68bdaDcYI