Head Coaches Announced for Hockey Edmonton's U18 AAA Teams
---
---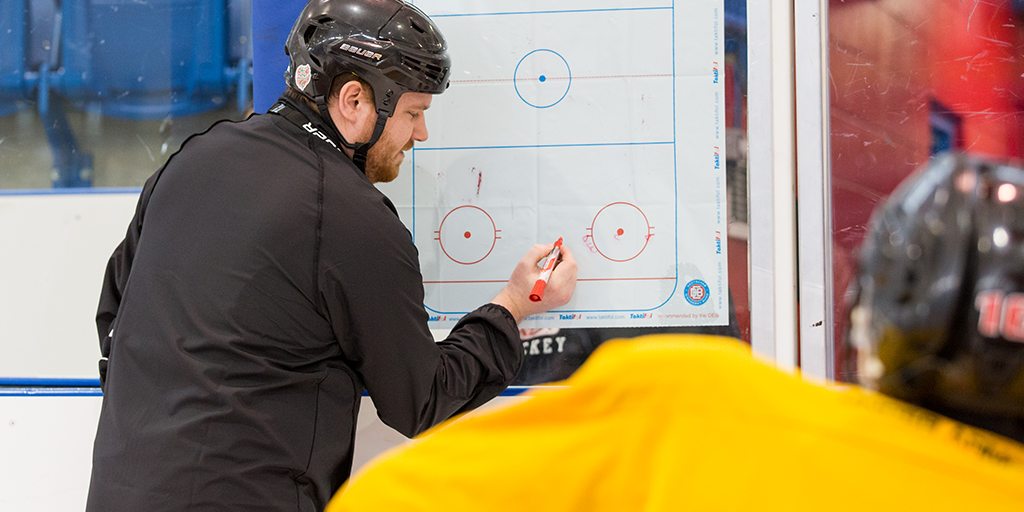 ---
Hockey Edmonton is proud to announce the hiring of the two Head Coaches for our Hockey Edmonton U18 AAA teams, Nathan Papirny and Derek Hemsley.
Each Head Coach will be supported by their respective coaching staffs, trainers, and managers, along with the mentorship and skill development personnel as endorsed by the Hockey Development Committee and approved by the Hockey Edmonton Executive.
Nathan Papirny returns to the U18 AAA division after a phenomenally successful season with SSAC U18 AAA. Nathan's team finished third in the AEHL North Division with twenty wins and first in the entire AEHL with 175 goals for. Nathan coaches his players to execute a modern, creative, and high-paced style of play. He also led his team to a second-round appearance in the AEHL playoffs. We are excited to have Nathan's energy, passion, and collaborative approach to coaching within our organization. He possesses a strong ability to build meaningful relationships with his staff, players, and families which has earned him a formidable reputation throughout Alberta. Welcome back to Edmonton, Nathan!
Derek Hemsley returns to the U18 AAA division after a season as Assistant Coach with the Bonnyville Pontiacs, where he played a important role in the player development portfolio. Derek is also thankful for the mentorship he received from long-time AJHL and Hockey Canada coach Rick Swan. Before Bonnyville, Derek was the Head Coach of the MLAC U18 AAA team. He has been a staple in the Hockey Alberta program, coaching in numerous Alberta Cups. Derek is an extremely organized, enthusiastic, and meticulous coach. We are excited to add these characteristics into our program. He also possesses an extraordinarily strong ability to teach and support young student athletes. Derek embodies the values that our program will strive to encompass. Welcome back to Edmonton, Derek!
Additional Hockey Edmonton U18 AAA programming will be announced in coming weeks, including mentorship and skill development personnel, development programming, Spring ID Camps, team formation/tryout processes, and program partnerships. Please stay tuned to our website and social media for news and information!