Tournament for Ticket to Legendary Quebec Tourney!
---
---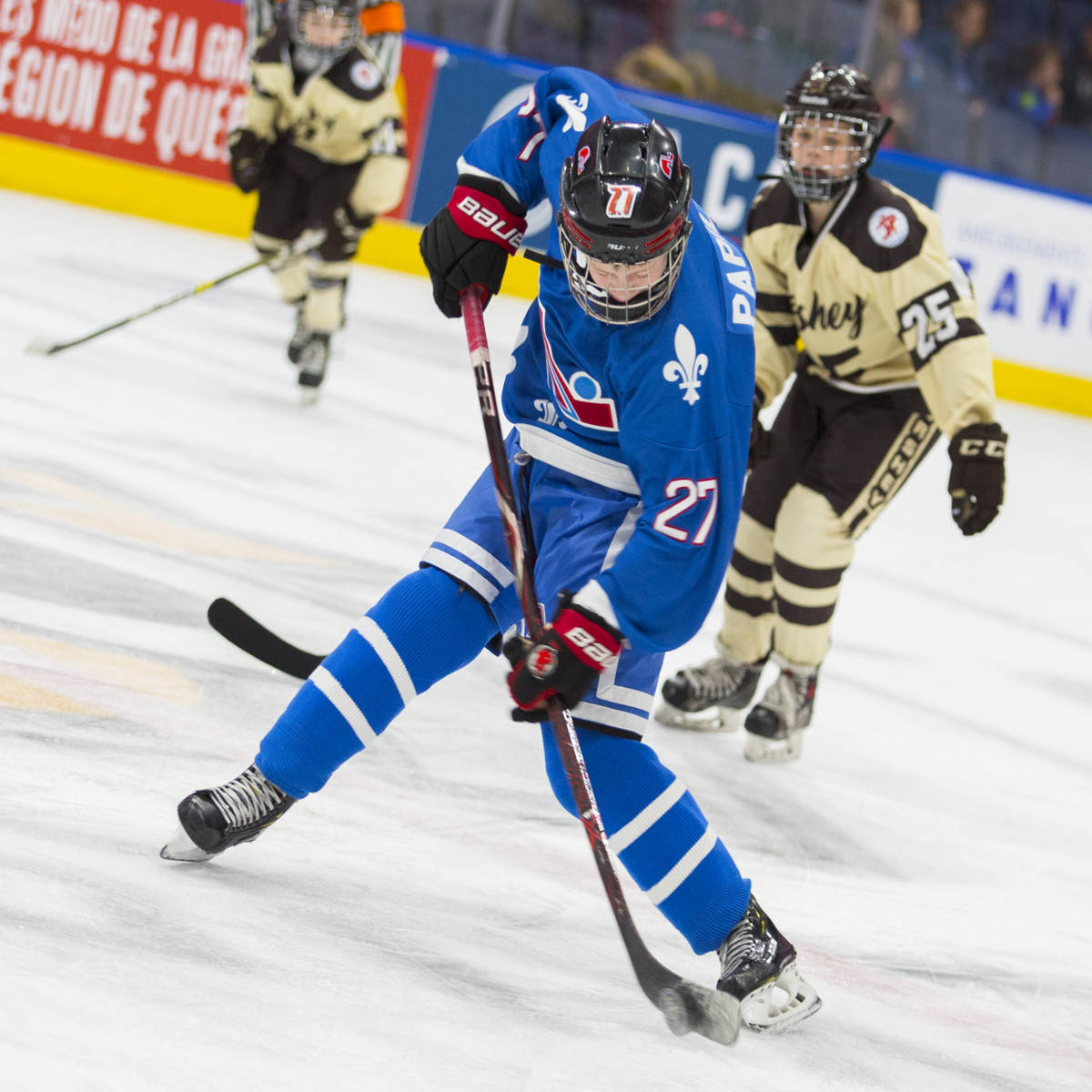 ---
The Oilers Entertainment Group (OEG), in partnership with Hockey Edmonton, have announced the return of the OEG U13 Cup presented by Hockey Edmonton. The tournament will determine the team that will represent OEG and the capital region at the Quebec Pee-Wee Hockey Tournament.
Starting in September, more than twenty clubs from Edmonton and area (Sherwood Park, St. Albert, Beaumont, Spruce Grove, Stony Plain, Leduc, Fort Saskatchewan and Strathcona County) will be invited to play each other for the opportunity to compete in Quebec. The winning team will also be awarded Edmonton Oilers branded jerseys for the tournament as well as some funds to help cover costs.
"We are thrilled to offer these players the opportunity to compete in a tournament of this calibre," says Hockey Edmonton's Director of Skill Development, Joel Lenius. "Exposure to international competition is an incredible opportunity to help develop players."
The tournament final for the capital region teams will take place on a date to be announced at the Downtown Community Arena in ICE District where the winning team will be crowned.
Hosted at the Videotron Centre in Quebec, the Quebec International Pee-Wee Hockey Tournament will be February 9-20, 2022, with over 120 teams from around the globe. Teams area guaranteed two games, the latter of which takes place at the Pavillon de la Jeunesse, also in Quebec City. Teams and players from out of town can billet with Quebec families and enjoy an enriching cultural experience in addition to playing hockey.
"We are exited to see this tournament return and offer U13 teams the chance to compete for the opportunity to represent the Oilers and the entire region on the international stage," adds Patrick Garland, Director of Hockey Engagement & Alumni Relations for OEG.